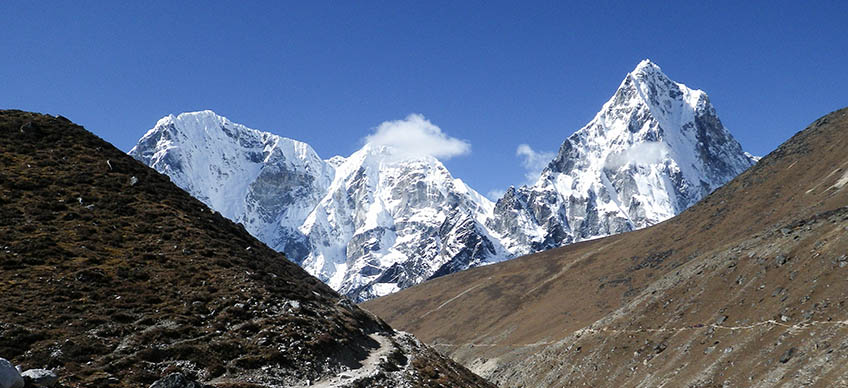 One Huge Reason Why Right Now Is The Time To Visit Nepal
Mar 17, 2016|| Admin
It's not news that last April and May two massive earthquakes shook Nepal, killing more than 9,000 locals and injuring tens of thousands more. For a community full of lively citizens and an adventure hub for explorers, this was devastating. Especially to the nearly 900,000 houses, over 900 health facilities, and more than 8,300 schools that the government estimates were damaged. To this day, if you visit Nepal, you'll see that repairing and rebuilding the areas hit the hardest has been a slow process.
When something like this happens to an area that depends so heavily on tourism, it's crucial for so many reasons to get travelers coming back as quickly as possible. One travel company who has been leading tours through Nepal for years knows that, and they've stepped up in a big way to help.
From now through May when you book any Nepal tour with Intrepid Travel, Intrepid Travel will donate 100% of those tour's profits to their not-for-profit organization, the Intrepid Foundation.
One concern that's usually common when you hear the words "not-for-profit" and "donation" is the question of how much money will actually go to the cause. Well, since Intrepid Travel covers all administration costs involved with their foundation, 100% of what is raised is 100% of what will be donated. And once funds have been raised in what the Intrepid Foundation is calling Namaste Nepal, the Foundation is going to work with local and international NGOs Just-one Nepal, Seven Women, Himalayan Rescue Association, Plan International and the World Wildlife Fund to immediately put the money to good use.
If you've never heard of Intrepid Travel, they're an adventure tour operator that offers small group tours (think no more than 15 or so people per tour) all over the world. They focus on unique local experiences, working with local guides to offer more than 1,000 tours in 100 countries. So while booking a trip to Nepal right this second might sound completely selfish, it's actually a less than selfish act that we should all be doing. With so many locals depending on tourism as their main source of income, it's a no brainer why right now is the time to consider Nepal. If that doesn't convince you, maybe one of these three Intrepid Travel Nepal trips will.
Source: Forbes Media