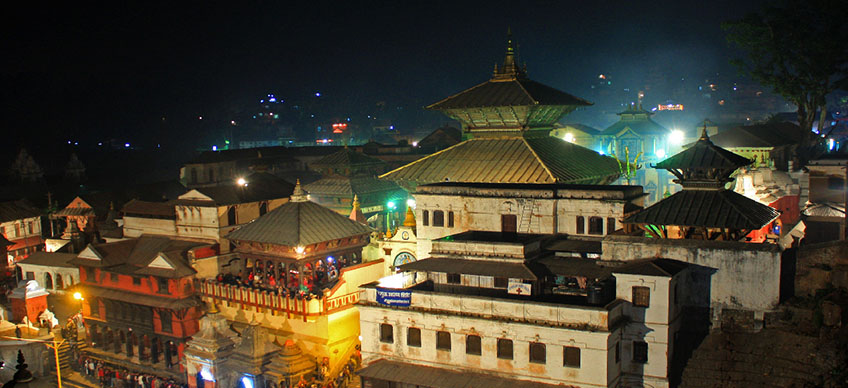 Maha Shiva Ratri: Holiest Pilgrimage Festival in Nepal
Mar 7, 2016|| Admin
Maha Shiva ratri is regarded as the holiest pilgrimage festival in Nepal dedicated to Lord Shiva. It is celebrated annually on 14th day of full moon day on falgun and its today (7th March 2016). Pilgrims and Sadhu babas from India come across the border and arrive at world heritage site of Pashupatinath Temple in Kathmandu. Devotees stay awake whole night in the prayers of Lord Shiva. During the day of Maha Shivaratri, you will get an exclusive opportunity to witness the holy site of Pashupatinath shrine at Gausala, Kathmandu in completely different form. Pouring pilgrims, chanting and worshipping lord Shiva; it would be a completely different expereince.
Nepal Government has declared holiday during this auspicious festival. All the Lord Shiva temples are decorated and large number of devotees can be seen around the shrine. Numbers of cops, scouts and redcross volunteers are circulated around Pashupatinath temple to avoid any bad circumstances. Journalists cover the footage of and present live streaming in their media. And people stay for as long as 12 hours in queue to get darshan of Shiva linga at Pashupatinath temple. Head of the country also visit the temple. We can also see Sadhus taking intoxicating marijuana and hashish as it is consumed openly by Sadhus and youngsters, foreigners huddle around them. After sunset, camp fire is setup at around the corner of the streets, garden area with live music and celebrating the day of Lord Shiva.
So, if you visit Nepal during this special festive day of Shivaratri, make sure you take along your tour guide with you as it is very easy to get lost in the crowd. Planning to visit Nepal and experience these colorful festivals in happening and exciting way? Well, visit Nepal this 2016 and make it the best thing. Happy travelling!